Our Products
NatureWood®
The NatureWood systems are based on the well-established effectiveness of copper combined with a co-biocide, and are applied to wood by pressure treatment. NatureWood® treated wood products are available for above ground, ground contact and fresh water contact applications for projects such as decks, fences and landscaping.
The Benefits of NatureWood® Treated Wood
NatureWood® products are durable and designed for outdoor construction.
US Lifetime Residential and Agricultural Limited Warranty against structural damage caused by decay and termites. See warranty for specific provisions.
For structural lumber, sill plates, patios, decks, garden edging, and landscaping structures.
NatureWood products, are AWPA standardized, and meet all major model building code requirements.
Use hot-dip galvanized, stainless steel, or other fasteners and hardware as recommended by the hardware manufacturer.
NatureWood® Enviromental Certifications
Home Innovation NGBS Green Certified™
NatureWood Pressure Treated Wood technology has been approved for points toward National Green Building Certification to the ICC 700-2008 National Green Building Standard. Visit www.HomeInnovation.com for more details.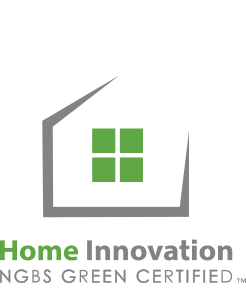 View NatureWood® CA and NatureWood®(ACQ) NGBS Certificates.
NatureWood® End Uses
NatureWood® treated wood products can be used for interior and exterior uses. Exterior uses include above ground, ground contact, and fresh water contact.
General Use: Above Ground


Examples: Decking, joists, beams, and sills
Ground Contact and Fresh Water Contact


Examples: Decks, fence posts, playsets and docks
Ground Contact: Critical Structural Members


Examples: Building poles, permanent wood foundations, salt water splash zones
NatureWood® Downloads
For more information on NatureWood® treated wood products please visit Koppers Performance Chemicals.